Delta Resources Limited is a Canadian mineral exploration company focused on growing shareholder value through the exploration of two very high-potential gold and base-metal projects in Canada.
DELTA-1, located 50km west of Thunder Bay, Ontario where a 1000m drilling program was completed in Nov. 2019, testing the newly discovered Eureka Gold prospect.  Results so far show very wide intercepts of low-grade gold in a km-scale alteration zone.

DELTA-2, located 35km SE of the Chibougamau, Quebec, where preliminary due diligence and prospecting work discovered two new gold occurrences where grab samples returned up to 55,8 g/t Au and 11,45 g/t Au. 
Delta also owns a 100% interest in the Bellechasse-Timmins gold deposit in SE Quebec, which contains a 43-101 gold resource of 171,000 oz @1.83 g/t gold (indicated) and an additional 95,000 oz @1.36 g/t gold (inferred). On July 3, 2020, Delta signed an agreement with Yorkton Ventures Inc for the sale of the Bellechasse-Timmins project for $1,7M payable over 15 months of signing.
Orford Mining Corporation
Orford Mining is a mineral explorer focused on highly prospective and underexplored areas of Northern Quebec. Orford's principal assets are the Qiqavik and West Raglan projects comprising of a land package totaling over 70,000 hectares in the Cape Smith Belt of Northern Quebec.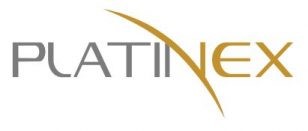 Platinex is focusing its efforts on the exploration of its property in the Shining Tree District. Platinex has created the largest combined gold focused property package in the Shining Tree District, northern Ontario , which has received little modern exploration compared to other gold camps in the Abitibi Greenstone Belt.. Shares of Platinex are listed for trading on the Canadian Securities Exchange under the symbol « PTX ».
Newlox Gold Ventures Corp.
Newlox Gold Ventures Corp. produces gold through environmental remediation by recovering residual precious metals and contaminants from historical tailings. These gold bearing tailings are the result of more than a century of inefficient artisanal and small-scale mining in Latin America. With the Company's environmentally friendly process, we have been able to secure access to over 30 artisanal gold projects. Newlox Gold is well positioned to rapidly increase gold production in Costa Rica and reinvest profits to support its extensive growth plans, first in Latin America and then beyond.
Newlox Gold's unique approach eliminates the conventional, time and capital-intensive process of exploring for, permitting and then mining gold. Success at the first plant will be followed by an aggressive expansion in other targeted jurisdictions.
Newlox Gold is publicly listed and trades in Canada on the CSE:LUX

PyroGenesis Canada Inc., a high-tech company, is the world leader in the design, development, manufacture and commercialization of advanced plasma processes. We provide engineering and manufacturing expertise, cutting-edge contract research, as well as turnkey process equipment packages to the defense, metallurgical, mining, additive manufacturing (including 3D printing), oil & gas, and environmental industries. With a team of experienced engineers, scientists and technicians working out of our Montreal office and our 3,800 m2 manufacturing facility, PyroGenesis maintains its competitive advantage by remaining at the forefront of technology development and commercialization. Our core competencies allow PyroGenesis to lead the way in providing innovative plasma torches, plasma waste processes, high-temperature metallurgical processes, and engineering services to the global marketplace. Our operations are ISO 9001:2015 and AS9100D certified, having been ISO certified since 1997. PyroGenesis is a publicly-traded Canadian company listed on the TSX Venture Exchange (Ticker Symbol: PYR), and on the OTCQB Marketplace (Ticker Symbol: PYRNF).
VanadiumCorp Resource Inc.
VanadiumCorp Resource Inc. is an integrated mining and technology company developing wholly-owned vanadium-titanium-iron mineral deposits situated in Quebec, Canada. VanadiumCorp is focused on commercializing our patented green recovery technology for critical mineral concentrates that achieves higher yields of vanadium, titanium and iron sustainably required for critical metal applications and advanced energy materials for redox flow battery "RFB" systems.

Ecolomondo Corporation is a Canadian cleantech company headquartered in Québec, Canada with an over 25-year history focused on waste-to-resource technology development and deployment. Ecolomondo has developed the proprietary TDP which recovers high value circular commodities from end-of-life tires including rCB, oil and steel. TDP lowers carbon emissions by up to 90% versus virgin carbon black production. Ecolomondo has adopted a triple bottom line approach to business focused on people, planet, and profit. Ecolomondo trades on the TSX Venture Exchange under the symbol (TSXV:ECM). To learn more, visit www.ecolomondo.com
Q4 Inc. (TSX: QFOR) is the leading capital markets access platform that is transforming how issuers, investors, and the sell-side efficiently connect, communicate, and engage with each other.
The Q4 Platform facilitates interactions across the capital markets through IR website products, virtual events solutions, engagement analytics, investor relations CRM, shareholder and market analysis, surveillance, and ESG tools. The Q4 Platform is the only holistic capital markets access platform that digitally drives connections, analyzes impact, and targets the right engagement to help public companies work faster and smarter.
The company is a trusted partner to more than 2,600 public companies globally, including many of the most respected brands in the world, and maintains an award winning culture where team members grow and thrive.
Q4 is headquartered in Toronto, with offices in New York and London.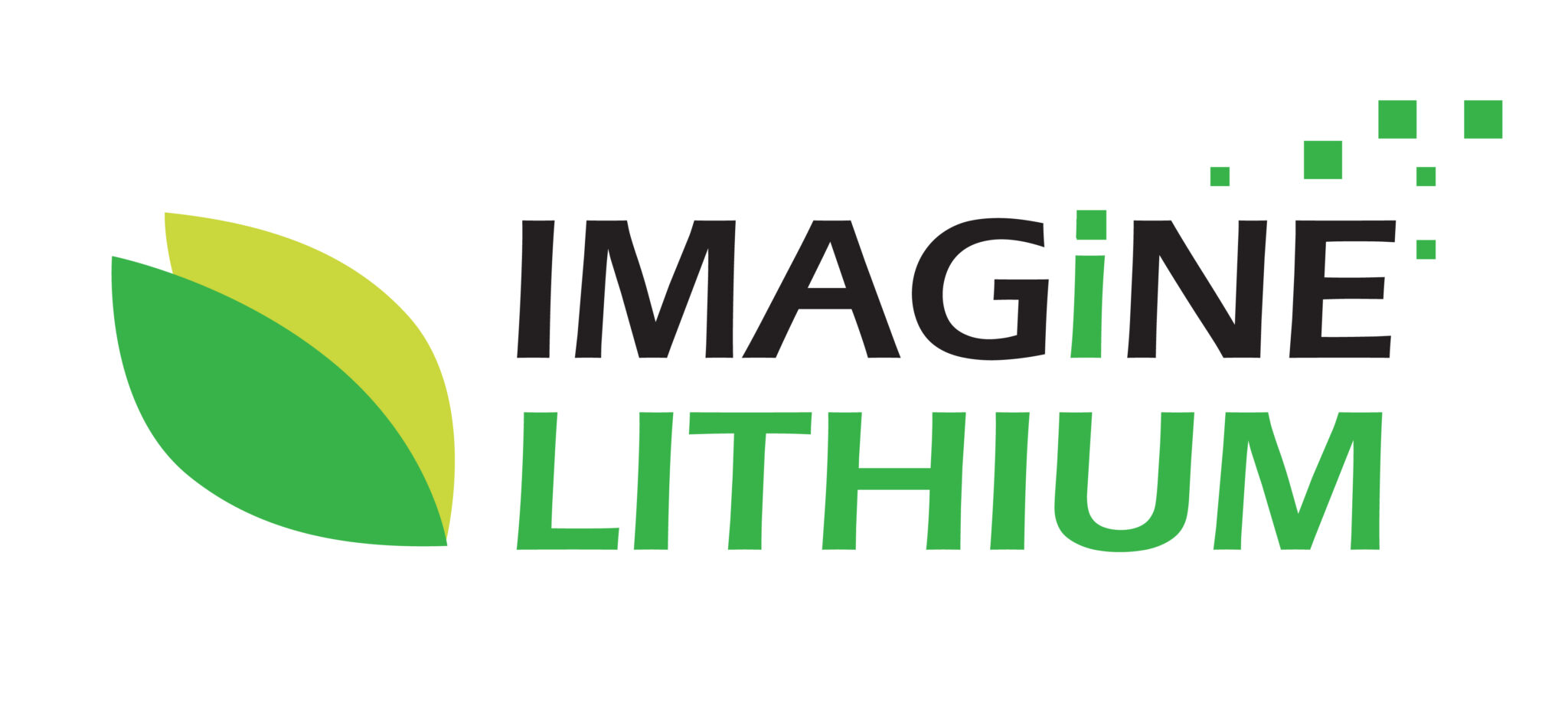 Imagine is a junior mining exploration company focused on seeking and acquiring world-class mineral projects. The company holds the Jackpot lithium property located in the Georgia Lake area about 140 km NNE of Thunder Bay, Ontario, is approximately 12 km by road from the TransCanada Highway (Hwy 11), and is in proximity to sources of power, railroads, and ports. The property contains known lithium-bearing granitic pegmatite dikes, of which two provided estimated historical resources of 2 million tons at 1.09% Li2O and 750,000 tons at 1.38% Li2O*.
* The estimates presented above are treated as historical information and have not been verified or relied upon for economic evaluation by the Company. These historical mineral resources do not refer to any category of sections 1.2 and 1.3 of NI-43-101 such as mineral resources or mineral reserves as stated in the 2010 CIM Definition Standards on Mineral Resources and Mineral Reserves. The explanation lies in the inability by the Company to verify the data acquired by the various historical drilling campaigns. The Company has not done sufficient work yet to classify the historical estimates as current mineral resources or mineral reserves.
IMPACT Silver Corp. is a Canada-based silver-gold explorer-producing company. The Company is engaged in silver mining and related activities, including exploration, development and mineral processing business. The Company owns and operates two silver production centers within its 100% owned approximately 623 square kilometers claim package located three hours southwest of Mexico City. At the Royal Mines of Zacualpan Silver District, the Company has three underground silver mines and one open pit mine feed the central Guadalupe processing plant. To the south, in the Mamatla District, the Company's Capire project includes an approximately 200 tons per day (tpd) processing pilot plant adjacent to an open pit silver mine with a mineral resource of over 4.5 million ounces of silver, approximately 48 million lbs zinc and approximately 21 million lbs lead.
HS GovTech Solutions Inc.
HS GovTechTM is an industry leading software as a service company serving the state, provincial and local government market across the United States and Canada. HS GovTech'sTM cutting edge platforms currently provide inspection, information, communication and data management systems that enable government agencies to operate more efficiently. HS GovTech'sTM cloud and mobile based platforms are currently deployed in over 800 state and local government organizations across North America. HS GovTechTM currently offers the only fully integrated inspection, administration and analytics product suite across all platforms in North America. HS GovTechTM also delivers its government grade technologies to private businesses through its My Health DepartmentTM platform, enabling citizens and private businesses to gain visibility and predictability into their own organizations and move from a reactive to a proactive operational status. As HS GovTechTM continues to deliver focused service and innovative solutions to government organizations, the Company entered the FinTech space through its HSPayTM offering which serves as a payment platform that streamlines the intake of government revenue. Further, HS GovTech's GovCallTM platform offers one of the only teleconferencing and video collaboration platforms tailored exclusively for government agencies.
Midwest Energy Emissions Corp.
ME2C Environmental is a leading environmental technologies company developing and delivering patented and proprietary solutions to the global power industry. ME2C's leading-edge mercury emissions technologies and services have been shown to achieve emissions removal at a significantly lower cost and with less operational impact than currently used methods, while maintaining and/or increasing power plant output and preserving the marketability of byproducts for beneficial use. ME2C Environmental is a trade name of Midwest Energy Emissions Corp
Fokus Mining Corporation is a mineral resource company actively acquiring and exploring precious metal deposits located in the province of Québec, Canada. In implementing this major undertaking within the Canadian mining industry, we are determined to unlock the secret of the Galloway gold project.
The Galloway project covers an area of 2865.54 hectares and is located just north of the Cadillac-Larder Lake deformation which extends laterally for more than 100 km. Numerous gold deposits are related to that structure and its subsidiaries. The current work focuses on a small western portion of the mineral claims where several mineral occurrences have been identified. 
Kiboko's executive team all worked together previously at Avnel Gold, where they re-evaluated the Kalana gold project using coarse gold techniques. These efforts all helped set the stage for Endeavour Mining's acquisition of Avnel Gold in 2017 for $159 million.
​Kiboko is re-evaluating Harricana as a coarse gold project, similar to what our team achieved at Avnel Gold's Kalana project.
​We believe that with modern exploration techniques that Harricana has the potential to be a multi-million-ounce, camp-scale opportunity in the heart of Canada's most prolific mining district, the Abitibi gold belt.

EMERGIA operates mainly in Canada in the development, acquisition, and management of multi-purpose real estate, including retail, multifamily, industrial, and office buildings as well as land for future development. The Corporation's investment platform is based on an integrated, agile, and efficient develop-to-own strategy that enables EMERGIA to benefit from development profits and the value-add while securing stable long-term returns.
Barton Gold Holdings Limited
Barton Gold is an ASX listed Australian gold exploration company with a total attributable 1.3Moz Au JORC Mineral
Resources endowment (40.6Mt @ 1.0 g/t Au), a pipeline of advanced exploration projects and brownfield mines,
and 100% ownership of the only regional gold mill in the central Gawler Craton of South Australia.
NuGen Medical Devices Inc.
NuGen MD is developing the next generation of needle-free technologies and other innovative medical delivery products.
Our products hope to improve the lives of million of people as we continue to receive approval in numerous countries, including Canada, where it was recently granted Health Canada Approval.
H2O Innovation designs and provides state-of-the-art, custom-built and integrated water treatment solutions based on membrane filtration technology for municipal, industrial, energy and natural resources end-users. The Corporation's activities rely on three pillars which are i) water and wastewater projects; ii) specialty products and services, including a complete line of specialty chemicals, consumables, specialized products for the water treatment industry as well as control and monitoring systems; and iii) operation and maintenance services for water and wastewater treatment systems. 
NEXE Innovations Inc. is a leader in plant-based compostable technology and advanced materials manufacturing based in British Columbia, Canada. The company has developed one of the only patented, fully compostable, plant-based, single-serve coffee pods for use in leading single-serve coffee machines. The proprietary NEXE pod is designed to reduce the significant environmental impact caused by single-serve pods, over 40 billion are discarded every year. With over $64M raised to date from equity and government funding and over five years of R&D, NEXE is well-positioned to meet the growing demand for environmentally friendly and sustainable products in the single-serve coffee sector and beyond.
Amex Exploration Inc. (TSX-V: AMX) is a junior mining exploration company focused on developing viable gold and base metals deposits in mining-friendly jurisdictions. Amex has multiple highly prospective projects: the 100% owned Perron gold and base metal project located 110 kilometres north of Rouyn Noranda, Quebec, consisting of 116 adjacent claims covering 4,518 hectares; and the 100% owned Eastmain River gold properties consisting of 135 claims covering 7,102 hectares. In addition, Amex has the 100% owned Lebel-sur-Quévillon Gold project located in Lebel-sur-Quévillon comprising 263 claims covering 14,743 hectares, and an option agreement to acquire a 100% interest in the Gowan polymetallic Property consisting of 16 claims over 256 hectares located near the Kidd Creek Mine.
Beauce Gold Fields is dedicated to the exploration of a historically abundant gold region located in the municipality of Saint-Simon-les-Mines in the Beauce region of Southern Quebec. Comprising of a block of 152 claims 100% owned by Beauce Gold Fields, the project area hosts a six kilometre long unconsolidated gold-bearing sedimentary unit (a lower saprolite and an upper brown diamictite) holding the largest historical placer gold deposit in eastern North America.
The property also hosts numerous historical placer gold mines that were active from 1860s to the 1960s. However, economic interest by past mining companies were exclusively focused on the gold placers, therefore limited effort has been allocated to the exploration for a hardrock source of the placers. The recent discoveries of gold in saprolite indicating a close proximity to a bedrock source of gold, along with the recent discovery of a fault underneath the historical gold placers, provide possible further exploration discoveries.
Durango is a natural resources company engaged in the acquisition and exploration of mineral properties. The Company is positioned for discovery with a 100% interest in a strategically located group of properties in the Windfall Lake gold camp in the Abitibi region of Québec, Canada.
Northern Superior Resources Inc.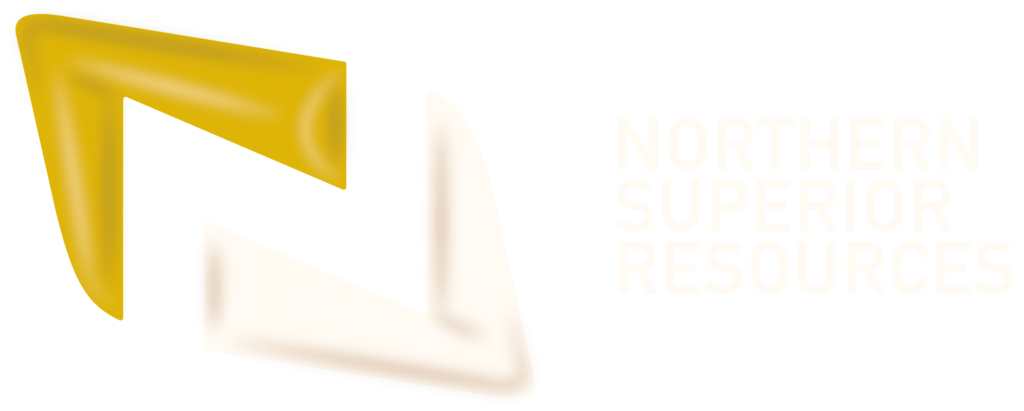 Northern Superior is a gold exploration company focused on the Chibougamau Camp in Québec. The Company has consolidated the largest land package in the region, with total land holdings currently exceeding 62,000 hectares. The main properties include Philibert, Lac Surprise, Chevrier and Croteau Est.
Zentek is an IP development and commercialization company focused on next-gen healthcare solutions in the areas of prevention, detection, and treatment. Zentek is currently focused on commercializing ZenGUARD™, a patent-pending coating shown to have over 99% antimicrobial activity, including against COVID-19, and the potential to use similar compounds as products against infectious diseases. The Company also has an exclusive agreement to be the global exclusive commercializing partner for a newly developed aptamer-based rapid pathogen detection technology.

Stelmine is a junior mining exploration company which concentrates its activities in the Province of Québec. Stelmine holds 843 claims spanning 438 km2 on the eastern part of the Opinaca metasedimentary basin, which contains zones with a high potential for gold deposit discovery in geological contexts like the one leading to discovery of the Eleonore Mine. Its capital stock consists of 37,324,046 issued and outstanding shares.
PrVior Inc.GveCeutical Medical Inc.
Vior Inc. is a junior mining exploration company based in Quebec, Canada and benefits from a long history of exploration success for more than 35 years. 
Vior has a highly skilled and dedicated Management team that is focused on creating shareholder value through discoveries. Vior's Hybrid Strategy is designed to provide its shareholders with some excellent exposure to multiple exploration plays and potential discoveries.
This Strategy brings a differentiation from the herd. It provides judicious exploration on its own projects, but also allows for strategic investments in some companies that may have some great Projects and a Proven management team.
Vior trades under the symbol "VIO" on the TSX Venture Exchange and "VL51"on the Frankfurt Stock Exchange.
PrTTRU Precious Metals Corp.GveCeutical Medical Inc.
TRU Precious Metals has assembled a portfolio of 5 gold exploration properties in the highly prospective Central Newfoundland Gold Belt. The Company has entered into a definitive option agreement with a subsidiary of TSX-listed Altius Minerals Corporation for the option to purchase 100% of the Golden Rose Project, located along the deposit-bearing Cape Ray – Valentine Lake Shear Zone. Tru also owns 100% of the Twilite Gold Project, located along the same Shear Zone, and 3 under-explored properties including its Rolling Pond Property (under option) bordering New Found Gold Corp.'s high-grade Queensway Project.
Tru Precious Metals is a portfolio company of Resurgent Capital Corp., a merchant bank providing venture capital markets advisory services and proprietary financing. Resurgent works with promising public and pre-public micro-capitalization Canadian companies.
Azimut Exploration Inc.
 is a Canadian mineral exploration company trading on Toronto's TSX Venture Exchange.
The Company specializes in project generation supported by exploration expertise and partnership development. Targets are generated through the advanced processing of large geoscientific databases (the "Big Data" approach).
Azimut holds a major gold and base metal portfolio in the mining-friendly province of Québec, Canada.
Algernon Pharmaceuticals Inc.

Algernon is a Canadian clinical stage drug development company investigating multiple drugs for unmet global medical needs. Algernon has active research programs for IPF with chronic cough, chronic kidney disease, and a psychedelic program investigating a proprietary form of DMT for stroke.
Gitennes Exploration Inc.
Gitennes is in the business of exploring for and advancing mineral properties with a focus on high grade or large tonnage gold deposits. The Company currently has three properties in Quebec, JMW, RAL and New Mosher, the Snowbird gold property in British Columbia and a 1.5% Net Smelter Return royalty on the 18 million ounce Urumalqui Silver Project in Peru. JMW is 100% owned by Gitennes. RAL and New Mosher are under option and Gitennes can earn an initial 70% and has the right to increase its ownership to 85%.
 Vanstar Mining Resources Inc.
Vanstar Mining Resources Inc. is a gold exploration company with properties located in Northern Québec at different stages of development. The Company owns a 25% interest in the Nelligan project (2.0 million indicated ounces and 3.6 million inferred ounces Au, NI 43-101 February 2023) and 1% NSR. The Nelligan Project won the "Discovery of the Year" award at the 2019 Quebec Mineral Exploration Association Xplor Gala. Vanstar is also earning 75% into the Bousquet-Odyno project located along the Cadillac Break and owns 100% of the Felix property in the Chicobi Group (Abitibi mining camp, 65km East of Amex Perron property), the Amanda property, a 7,306 ha property located on the Auclair formation with historic gold showings up to 12.1 g/t Au over 3 meters, and the Frida and Eva properties located in the James Bay area.
Kodiak is focused on its 100% owned copper porphyry projects in Canada and the USA. The Company's most advanced asset is the MPD copper-gold porphyry project in the prolific Quesnel Trough in south-central British Columbia, Canada, where the Company made a discovery of high-grade mineralization within a wide mineralized envelope in 2020. Kodiak also holds the Mohave copper-molybdenum-silver porphyry project in Arizona, USA, near the world-class Bagdad mine. Kodiak's porphyry projects have both been historically drilled and present known mineral discoveries with the potential to hold large-scale deposits.
The Company also holds the advanced-stage Kahuna diamond project in Nunavut, Canada. Kahuna hosts a high-grade, near surface inferred diamond resource and numerous kimberlite pipe targets.
Kodiak's founder and Chairman is Chris Taylor who is well-known for his gold discovery success with Great Bear Resources.  Kodiak is also part of Discovery Group led by John Robins, one of the most successful mining entrepreneurs in Canada.
IMV Inc. is a clinical stage biopharmaceutical company dedicated to making immunotherapy more effective, more broadly applicable, and more widely available to people facing cancer and other serious diseases. IMV is pioneering a new class of immunotherapies based on the Company's proprietary drug delivery platform. This patented technology leverages a novel mechanism of action that enables the programming of immune cells in vivo, which are aimed at generating powerful new synthetic therapeutic capabilities. IMV's lead candidate, DPX-Survivac, is a T cell-activating immunotherapy that combines the utility of the platform with a target: survivin. IMV is currently assessing DPX-Survivac as a monotherapy in advanced ovarian cancer, as well as a combination therapy in multiple clinical studies with Merck. .

Izotropic Corporation (the Company) and its wholly owned U.S. operating subsidiary, Izotropic Imaging Corp. have been established to commercialize the next generation of breast imaging technology for early diagnosis of breast cancer. The Izotropic Breast CT Imaging System produces high resolution breast images in 3D. A single 10 second breast CT scan acquires approximately 500 images, without painful breast compression, providing radiologists with fully 3D viewing of the scanned breast. Mammography scanning requires compression of the breast between 2 imaging plates, resulting in 2D images.
The Company has the exclusive license from the University of California, Davis (UC Davis) to commercialize the technology developed by principal founder and Company director Dr. John M. Boone and researchers at UC Davis. The license includes all intellectual property, trade secrets, patents and patent-pending applications that are the foundation of the Company's breast CT imaging platform.
Approximately $20 million in research funding and over 15 years of research and development have been invested in developing this groundbreaking breast CT imaging technology. Research includes a current, fully funded $2.9M U.S. clinical trial at UC Davis Medical Center.
The Company founders believe that this technology will be a disruptive entry to the market, overcoming many of the challenges faced by existing breast imaging modalities.

DIAGNOS is a publicly-traded Canadian corporation with a mission of early detection of critical health issues through the use of its Artificial Intelligence ("AI") tool CARA (Computer Assisted Retina Analysis). CARA is a tele-ophthalmology platform that integrates with existing equipment (hardware and software) and processes at the point of care. CARA's Artificial Intelligence image enhancement algorithms make standard retinal images sharper, clearer and easier to read. CARA is accessible securely over the internet, and is compatible with all recognized image formats and brands of fundus cameras, and is EMR compatible. CARA is a cost-effective tool for screening large numbers of patients in real-time. CARA complies with local regulations, is FDA cleared for commercialization in the United States of America is Health Canada licensed for commercialization in Canada and is CE marking compliant in Europe.
Cerrado is a Toronto based gold production, development and exploration company focused on gold projects in the Americas. The Company is the 100% owner of both the producing Minera Don Nicolás mine in Santa Cruz province, Argentina, and the highly prospective development project, Monte Do
Carmo located in Tocantins State, Brazil.
At Minera Don Nicolas, Cerrado is maximising asset value through further operation optimization and continued production growth. An extensive campaign of exploration is ongoing to furtherunlock potential resources in our highly prospective land package.
At Monte Do Carmo, Cerrado is rapidly advancing the Serra Alta deposit through Feasibility and production. The Serra Alta deposit Indicated Resources of 541 kozs of contained gold and Inferred Resources of 780 kozs of contained gold (Independent Technical Report – Updated Preliminary Economic Assessment for Serra Alta Deposit, GE21, July 21 2021). The Preliminary Economic Assessment demonstrates robust economics as well as the potential to be one of the industry's
lowest cost producers. Cerrado also holds an extensive and highly prospective 82,542 ha land package at Monte Do Carmo.

CEL-SCI believes that boosting a patient's immune system while it is still intact should provide the greatest possible impact on survival. Therefore, in the Phase 3 study CEL-SCI treated patients who are newly diagnosed with advanced primary squamous cell carcinoma of the head and neck with the investigational product Multikine* first, BEFORE they received surgery, radiation and/or chemotherapy. This approach is unique. Most other cancer immunotherapies are administered only after conventional therapies have been tried and/or failed. Multikine (Leukocyte Interleukin, Injection), has received Orphan Drug designation from the FDA for neoadjuvant therapy in patients with squamous cell carcinoma (cancer) of the head and neck.
CEL-SCI believes that this Phase 3 study is the largest Phase 3 study in the world for the treatment of head and neck cancer. Per the study's protocol, newly diagnosed patients with advanced primary squamous cell carcinoma of the head and neck were treated with the Multikine treatment regimen first – for 3 weeks prior to receiving the Standard of Care (SOC), which involves surgery, radiation or concurrent radiochemotherapy. Multikine is designed to help the immune system "see" the tumor at a time when the immune system is still relatively intact and thereby thought to better be able to mount an attack on the tumor. The aim of treatment with Multikine is to boost the body's immune system prior to SOC to attack the cancer. The Phase 3 study is fully enrolled with 928 patients and the last patient was treated in September 2016. To prove an overall survival benefit, the study requires CEL-SCI to wait until 298 events have occurred among the two main comparator groups. This study milestone occurred in late April 2020. The study is currently in the database lock and analysis phase.
The Company's LEAPS technology is being developed for rheumatoid arthritis and as a potential treatment of COVID-19 in hospitalized and at-high-risk patients. The Company has operations in Vienna, Virginia, and near/in Baltimore, Maryland.
Platinum Group, based in Johannesburg, South Africa and Vancouver, Canada, has a successful track record with more than 20 years of experience in exploration, mine discovery, mine construction and mining operations.
Formed in 2002, Platinum Group holds significant mineral rights and large-scale reserves of platinum and palladium in the Bushveld Igneous Complex of South Africa, which is host to over 70% of the world's primary platinum production.
Kenorland Minerals Ltd. (TSX.V KLD) is a mineral exploration Company incorporated under the laws of the Province of British Columbia and based in Vancouver, British Columbia, Canada. Kenorland's focus is early to advanced stage exploration in North America.  The Company currently holds three projects in Quebec where work is being completed under joint venture and earn-in agreement from third parties. The Frotet Project is held under joint venture with Sumitomo Metal Mining Canada Ltd. (SMMCL), the Chicobi Project is optioned to SMMCL, and the Chebistuan Project is optioned to Newmont Corporation. The Company also owns 100% of the advanced stage Tanacross porphyry Cu-Au project as well as an option to earn up to 70% from Newmont Corporation on the Healy Project, both located in Alaska, USA.

Doré Copper Mining Corp. is a copper-gold explorer and developer in the Chibougamau area of Québec, Canada. Doré Copper has consolidated a large land package in the prolific Lac Doré/Chibougamau mining camp that has produced 1.6 B lbs of copper and 3.2 M oz of gold. In addition, the Company has optioned the high-grade Joe Mann gold mine (production 1.17 M oz at 8.26 g/t Au). The land package includes 12 former producing mines, deposits and resource target areas within a 60-kilometre radius of the Company's 2,700 tpd mill (Copper Rand Mill). 
The Company's objective is to create a profitable hub-and-spoke operation with its high-grade copper-gold assets. The Company's current focus is to grow mineral resources and sequentially re-develop the high-grade Corner Bay (Cu-Au), Cedar Bay (Au-Cu), Joe Mann (Au), and Copper Rand (Au-Cu) deposits. The Company's ongoing fully-funded 35,000-metre drilling program for 2020 and early 2021 is expected to lead to an updated mineral resource estimate and a Preliminary Economic Assessment (PEA) in 2021.  To date, the Company has completed 20,000 metres of drilling at both Corner Bay and Cedar Bay with positive results and has started to drill a number of high-grade gold targets at the former Joe Mann mine.
First Phosphate is a mineral exploration and development company fully dedicated to extracting and refining titanium and advanced phosphate material for the Lithium Iron Phosphate ("LFP") Battery industry. First Phosphate is committed to producing at high purity level, at full ESG standard and with low anticipated carbon footprint. First Phosphate plans to integrate directly into the research & development and supply chain functions of major North American LFP Battery producers that require battery grade phosphate material that emanates from a consistent and secure supply source. First Phosphate holds over 1,500 sq. km of total land claims in the Saguenay Region of Quebec, Canada that it is actively developing. First Phosphate properties consist of rare anorthosite igneous rock formation that generally yields high purity titanium oxide and phosphate concentrate devoid of high concentrations of deleterious heavy metals.
Troilus Gold Corp. is a Canadian-based junior mining company focused on the systematic advancement and de-risking of the former gold and copper Troilus Mine towards production. From 1996 to 2010, the Troilus Mine produced +2 million ounces of gold and nearly 70,000 tonnes of copper. Troilus is located in the top-rated mining jurisdiction of Quebec, Canada, where is holds a strategic land position of 1,420 km² in the Frôtet-Evans Greenstone Belt. Since acquiring the project in 2017, ongoing exploration success has demonstrated the tremendous scale potential of the gold system on the property with significant mineral resource growth. The Company is advancing engineering studies following the completion of a robust PEA in 2020, which demonstrated the potential for the Troilus project to become a top-ranked gold and copper producing asset in Canada. Led by an experienced team with a track-record of successful mine development, Troilus is positioned to become a cornerstone project in North America.
Shiny Health & Wellness Corp
Shiny Health & Wellness Corp. is on a mission to help people never settle, live fully by being a trusted source for health and wellness solutions and services. The Company recently broadened its retail growth strategy beyond adult-use cannabis by establishing mīhī Health & Wellness, a 2 of 4 new line of business focused on building a network of community pharmacies across Ontario.  Striving to provide a more diverse and accessible cannabis experience for adult consumers, the Company also operates ShinyBud Cannabis Co., a well-established brand in Ontario strategically located in markets less saturated with cannabis retailers. The Company's board of directors and management team hold extensive retail operating experience, a key competitive differentiator in leading its growth strategy. Shiny Health trades on the TSX Venture Exchange (TSXV) under the ticker symbol SNYB.
Tantalex Lithium Resources Corp.

Tantalex Lithium is an exploration and development stage mining company engaged in the acquisition, exploration, development and distribution of lithium, tin, tantalum and other high-tech mineral properties in Africa. It is currently focused on developing its lithium assets in the prolific Manono area in the Democratic Republic of Congo; The Manono Lithium Tailings Project and the Pegmatite Corridor Exploration Program.
Radisson Mining Resources Inc.

Radisson is a gold exploration company focused on its 100% owned O'Brien project, located in the Bousquet-Cadillac mining camp along the world-renowned Larder-Lake-Cadillac Break in Abitibi, Quebec. The Bousquet-Cadillac mining camp has produced over 21,000,000 ounces of gold over the last 100 years. The project hosts the former O'Brien Mine, considered to have been the Quebec's highest-grade gold producer during its production (1,197,147 metric tons at 15.25 g/t Au or 587,121 ounces of gold from 1926 to 1957; Kenneth Williamson 3DGeo-Solution, July 2019).
Fancamp is a growing Canadian mineral exploration corporation dedicated to its value-added strategy of advancing its priority mineral properties through exploration and innovative development. The Corporation owns numerous mineral resource properties in Quebec, Ontario and New Brunswick, including chromium, strategic rare-earth metals, gold, zinc, titanium and more. Fancamp's chromium properties in the highly sought-after Ring of Fire in Northern Ontario are strategically located. Its rare earth element properties in Quebec are a special focus. Fancamp has investments in an existing iron ore operation in the Quebec-Labrador Trough, in addition to an investment in a zinc mine planned to be restarted in Nova Scotia. Fancamp is developing energy reduction technology with its advanced Titanium extraction strategy. The Corporation is managed by a focused leadership team with decades of mining, exploration and complementary technology experience.
Canada Silver Cobalt Works Inc.
Canada Silver Cobalt Works Inc. recently discovered a major high-grade silver vein system at Castle East located 1.5 km from its 100%-owned, past-producing Castle Mine near Gowganda in the prolific and world-class silver-cobalt mining district of Northern Ontario. The Company has completed a 60,000m drill program aimed at expanding the size of the deposit with an update to the resource estimate underway.
In May 2020, based on a small initial drill program, the Company published the region's first 43-101 resource estimate that contained a total of 7.56 million ounces of silver in Inferred resources, comprising very high-grade silver (8,582 grams per tonne un-cut or 250.2 oz/ton) in 27,400 tonnes of material from two sections (1A and 1B) of the Castle East Robinson Zone, beginning at a vertical depth of approximately 400 meters. Note that mineral resources that are not mineral reserves do not have demonstrated economic viability. Please refer to Canada Silver Cobalt Works Press Release May 28, 2020, for the resource estimate. Report reference: Rachidi, M. 2020, NI 43-101 Technical Report Mineral Resource Estimate for Castle East, Robinson Zone, Ontario, Canada, with an effective date of May 28, 2020, and a signature date of July 13, 2020.
The Company also has: (1) 14 battery metals properties in Northern Quebec where it has recently completed a nearly 10,000-metre drill program on the Graal property; and (2) the prospective 1,000-hectare Eby-Otto gold property close to Agnico Eagle's high-grade Macassa Mine near Kirkland Lake, Ontario where it will be exploring in 2022.
Canada Silver Cobalt's flagship silver-cobalt Castle mine and 78 sq. km Castle Property feature strong exploration upside for silver, cobalt, nickel, gold, and copper. With underground access at the fully owned Castle Mine, an exceptional high-grade silver discovery at Castle East, a pilot plant to produce cobalt-rich gravity concentrates, a processing facility (TTL Laboratories) in the town of Cobalt, and a proprietary hydrometallurgical process known as Re-2Ox (for the creation of technical-grade cobalt sulphate as well as nickel-manganese-cobalt (NMC) formulations), Canada Silver Cobalt is strategically positioned to become a Canadian leader in the silver-cobalt space.
Giga Metals Corporation
 aims to be a premier supplier of the battery metals that will be needed as the world progresses to a future powered by clean energy. We are currently focused on two of the key metals used in the batteries of electric vehicles: Nickel and Cobalt.
Our Turnagain Project is among the largest undeveloped nickel-cobalt sulphide deposits in the world in terms of total contained nickel. The NI 43-101 compliant resource contains 4.1 billion pounds of nickel and 252 million pounds of cobalt in the measured and indicated categories, plus a further 4.3 billion pounds of nickel and 279 million pounds of cobalt in the inferred resource category.
The growth in electric vehicles and energy storage is accelerating and, as a result, we intend to fast track the development of the Turnagain Project. Our goal is to supply battery manufacturers with the high-quality nickel and cobalt feedstock that they require.
We are also actively seeking other battery metals projects, because we believe there will be a shortage in these types of metals over the next decade as the clean energy revolution takes place.
Metalla Royalty & Streaming Ltd.
Metalla was built to generate leveraged precious metal exposure by acquiring royalties and streams for our shareholders. Our goal is to increase share value by accumulating a diversified portfolio of royalties and streams with attractive returns. Our strong foundation of current and future cash generating asset base, combined with an experienced team gives Metalla a clear path to becoming one of the leading gold and silver companies for the next commodities cycle.

Maple Gold Mines Ltd. controls the 357-square-kilometre Douay Gold Project located within the prolific Abitibi Greenstone Gold Belt in northern Quebec, Canada. The Project has an established National Instrument 43-101 gold resource (RPA 2019) of 422,000 ounces in the Indicated category (8.6Mt grading 1.52 g/t Au) and 2.35 million ounces in the Inferred category (71.2Mt grading 1.03 g/t Au) with significant potential for resource expansion and new discoveries. The Project benefits from exceptional infrastructure access and the Company is currently focused on carrying out aggressive exploration programs to expand and update the known resource.
O3 Mining Inc., which forms part of the Osisko Group of companies, is a mine development and emerging consolidator of exploration properties in prospective gold camps in Canada – focused on projects in Quebec and Ontario – with a goal of becoming a multi-million ounce, high-growth company.
O3 Mining is well-capitalized and holds a 100% interest in a number of properties in Quebec (435,000 hectares) and Ontario (25,000 hectares). O3 Mining controls 61,000 hectares in Val D'Or and over 50 kilometres of strike length of the Cadillac-Larder Lake Faut. O3 Mining also has a portfolio of assets in the James Bay and Chibougamau regions of Quebec.

Dynacor Gold Mines Inc. is a gold production corporation headquartered in Montreal, Canada. The corporation is engaged in production through its government certified ore processing operations. At present, Dynacor produces and explores in Peru where its management team has decades of experience and expertise. In 2016, Dynacor produced 73,476 ounces of gold, a 9% increase as compared with 2015 (67,603 ounces in 2015). In 2017, the corporation is targeting 88-92,000 ounces of gold production, a 20% increase from the previous calendar year. Dynacor trades on the Toronto Stock Exchange (DNG) and the OTC in the United States under the symbol (DNGDF).
Treasury Metals Inc. is a gold focused exploration and development company with assets in 
Canada
 and is listed on the Toronto Stock Exchange (« TSX ») under the symbol « TML » and on the OTCQX® Best Market under the symbol TSRMF. Treasury Metals Inc.'s 100% owned Goliath Gold Project in northwestern 
Ontario
 is slated to become one of 
Canada's
 next producing gold mines. With first-rate infrastructure currently in place and gold mineralization extending to surface, Treasury Metals plans on the initial development of an open pit gold mine to feed a 2,500 per day processing plant with subsequent underground operations in the latter years of the mine life.

Osisko is a mineral exploration company focused on the acquisition, exploration, and development of precious metal resource properties in Canada. Osisko holds a 100% interest in the high-grade Windfall gold deposit located between Val-d'Or and Chibougamau in Québec and holds a 100% undivided interest in a large area of claims in the surrounding Urban Barry area and nearby Quévillon area (over 2,700 square kilometres). 
Triumph Gold Corp., is a mineral exploration company currently focussed on its 100% owned Freegold Mountain Project, Yukon. This road accessible property is located in the Dawson Range gold-copper belt, host to the Casino Copper deposit, the Coffee gold deposit and the Klaza gold prospect.
Triumph Gold Corp., has a leadership team with a collective history of exploration success as well as capital raising ability.
Bonterra is a Canadian gold exploration company with a large balanced portfolio of exploration and mining assets including the Gladiator, Barry and Moroy deposits, Urban-Barry Mill and multiple highly prospective exploration prospects. Bonterra controls the only permitted gold mill in the region with a large land position of over 38,000 hectares in the Urban Barry Camp. Bonterra is located in the mining-friendly province of Quebec, within the Abitibi Greenstone Belt.
Cartier Resources was founded in 2006 and is based out of Val-d'Or, Quebec.  Quebec has consistently ranked high as one of the best mining jurisdictions in the world primarily based on its mineral rich geology, attractive tax environment, and pro-mining government.  In 2017, the Fraser Institute again ranked Quebec as one of the best jurisdictions in the world for investment attractiveness..
HPQ Silicon is a Quebec-based innovative silicon solutions company that offers innovative silica (SiO2), silicon (Si) based solutions. We are developing a unique portfolio of high value-added silicon (Si) products sought after by battery and electric vehicle manufacturers.
Brunswick Exploration Inc.

The Company is a Montreal-based mineral exploration venture listed on the TSX-V under symbol BRW. The Company is focused on grassroot exploration for metals necessary to decarbonization and energy transition with a particular focus on lithium, tin, nickel and copper. The company is focused on rapidly advancing the most extensive grassroot lithium exploration claim package in Eastern Canada.
Puma Exploration is a Canadian-based mineral exploration company with precious metals projects located near the Famous Bathurst Mining Camp (BMC) in New Brunswick, Canada. The Company is committed to its DEAR strategy (Development, Exploration, Acquisition and Royalties) to generate maximum value for shareholders with low share dilution.
Hemostemix is a publicly traded autologous stem cell therapy company, founded in 2003. A winner of the World Economic Forum Technology Pioneer Award, the Company developed and has published seven peer reviewed articles about the safety and efficacy of its lead product ACP-01 as a treatment of CLI, PAD, Angina, Ischemic Cardiomyopathy, Dilated Cardiomyopathy and other conditions of ischemia. ACP-01 has been used to treat over 300 patients, and it is the subject of a randomized, placebo-controlled, double-blind trial of its safety and efficacy in patients with advanced critical limb ischemia who have exhausted all other options to save their limb from amputation.

Canadian Copper is a Canadian-based mineral exploration company with a copper and base metals portfolio of historical resources and grassroots projects. The Company is focused on the prolific Bathurst Mining Camp (BMC) of New Brunswick, Canada. There are currently 70,555,000 shares issued and outstanding in the Company.
Goldseek Resources Inc. is a Canadian exploration company with a portfolio of assets in Ontario and Quebec, Canada. By identifying six projects in world-class mining locations, Goldseek is poised to deliver shareholder value through rigorous exploration and development on these properties. Our mission is to find the next major discovery in the mining camps of Urban Barry, Quevillon, Val D'Or, and Detour Gold Trend in Quebec and Hemlo in Ontario.
Omai Gold Mines Corp., through its wholly owned subsidiary Avalon Gold Exploration Inc., holds a 100% interest in the Omai Prospecting License that includes the past producing Omai Gold Mine, and a 100% interest in the adjoining Eastern Flats Mining Permits. Once South America's largest producing gold mine, Omai produced over 3.7 million ounces of gold between 1993 and 2005. In 2022, the Company announced an initial Mineral Resource Estimate on the new Wenot gold deposit. The Company's short-term priorities are to build on the known Mineral Resources, while advancing exploration on key targets, providing a solid opportunity to create significant value for all stakeholders.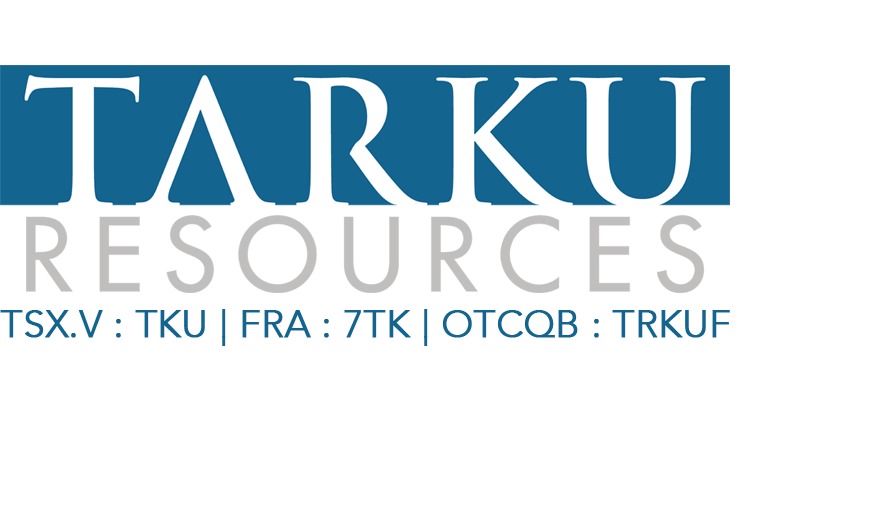 In Arizona, within the famous Tombstone District, Tarku owns 100% of the 29 km2 Silver Strike Project. Silver Strike has been interpreted by management to have the protentional for similar CRD Deposits comparable to the Hermosa Project, located 80km west in Santa Cruz County, Arizona, which South32 acquired for USD 1.8 billion in 2018. Tarku is currently planning a surface mapping program, a deep-penetrating and high-resolution geophysical survey over the priority targets, with a minimum of 5,000-meter drill program in the upcoming month.
In Quebec, Tarku owns 100% of the "Three A's" exploration projects, (Apollo, Admiral and Atlas Projects), in the Matagami Greenstone Belt, which has been interpreted by management as the eastern extension of the Detour Belt. The Detour Belt has seen recent exploration successes by Midland Exploration Inc., Wallbridge Mining Company Ltd., Probe Metals Inc. After the last deep-penetration and high-definition IP geophysical survey over Apollo, Tarku has started a drill program of a minimum of 3,000-meter.
Imperial Mining Group Ltd.
Imperial is a Canadian-based exploration and development company focussed on the advancement of its copper-zinc, gold and technology metals properties in Québec. Imperial is publicly listed on the TSX Venture Exchange as "IPG" and is led by an exceptional team of exploration and development professionals with an enviable track record of mineral deposit discovery in numerous metal commodities. In conjunction with a strong Board of Directors, Team Imperial has an impressive record of significant new mineral deposit discoveries under their belts (20 at last count: three to production, nine to feasibility, the balance pre-feasibility and resource definition). Imperial continues to pursue high-quality project opportunities throughout North America.
  Fjordland Exploration Inc.

Fjordland Exploration Inc. is a mineral exploration company that is focused on the discovery of large-scale economic deposits located in Canada.Fjordland is actively exploring three high quality nickel projects.
In collaboration with HPX and Commander Resources, Fjordland is exploring the South Voisey's Bay "Pants Lake Intrusive" target which is a Ni-Cu-Co deposit analogous to the nearby Voisey's Bay deposit located approximately 80 km to the north.
Fjordland has been granted an option by CanAlaska Uranium to earn an initial 49% interest in the North Thompson Nickel Belt project, situated 20 km. north of Vale's long-life Thompson mine located in northern Manitoba. The project is considered prospective for Ni-Cu-Co-PGE magmatic sulphide mineralization analogous to the deposits hosting the historic mine.
Fjordland has an agreement to acquire 100% of the Renzy nickel copper project located near Maniwaki Quebec by spending $1.0 million over 5 years. The project encompasses the former Renzy Mine where during the period from 1969 to 1972, 716,000 short tons were mined with average grades of 0.70 % Nickel and 0.72 % Copper. The location of the Renzy Shear zone and the overall quantity of the mafic/ultramafic rocks in the area that carry sulfides with elevated concentration of Ni, Cu, and PGM's bodes well for finding additional deposits.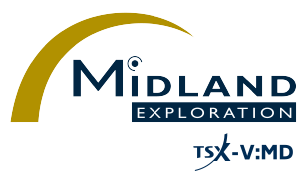 Midland targets the excellent mineral potential of Quebec to make the discovery of new world-class deposits of gold, platinum group elements and base metals. Midland is proud to count on reputable partners such as Agnico Eagle Mines Limited, IAMGOLD Corporation, Osisko Mining Inc., Altius Minerals Corp., SOQUEM INC., NioBay Metals Inc., Nuvavik Mineral Exploration Fund, and Abcourt Mines Inc. Midland prefers to work in partnership and intends to quickly conclude additional agreements in regard to newly acquired properties. Management is currently reviewing other opportunities and projects to build up the Company portfolio and generate shareholder value.
NMG is striving to become a key contributor to the sustainable energy revolution. The Company is working towards developing a fully integrated source of carbon-neutral battery anode material in Québec, Canada for the growing lithium-ion and fuel cell markets. With enviable ESG standards, NMG aspires to become a strategic supplier to the world's leading battery and automobile manufacturers, providing high-performing and reliable advanced materials while promoting sustainability and supply chain traceability.
Auxico Resources Canada Inc.
Auxico Resources Canada Inc. ("Auxico") is a Canadian company that was founded in 2014 and based in Montreal, trading on the Canadian Stock Exchange (CSE) under symbol AUAG. Auxico is engaged in the acquisition, exploration and development of mineral properties in Colombia, Brazil, Mexico, Bolivia and the Democratic Republic of the Congo.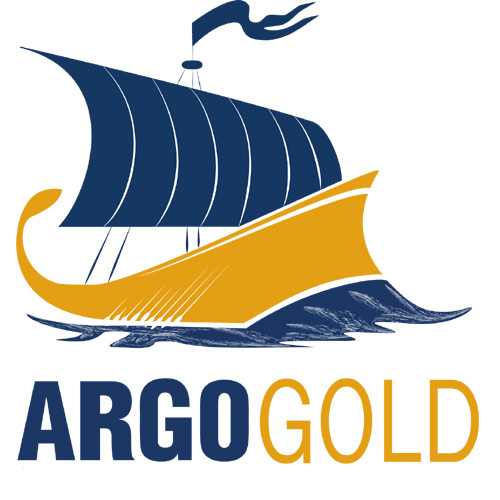 Argo Gold is a Canadian mineral exploration and development company.  Information on Argo Gold can be obtained from SEDAR at www.sedar.com and on Argo Gold's website at www.argogold.com.  Argo Gold is listed on the Canadian Securities Exchange (www.thecse.com) CSE: ARQ as well as OTCQB: ARBTF and XFRA, XSTU, XBER: A2ASDS.
A.I.S. Resources Limited is a publicly traded investment issuer listed on the TSX Venture Exchange focused on precious and base metals exploration. AIS' value add strategy is to acquire prospective exploration projects and enhance their value by better defining the mineral resource with a view to attracting joint venture partners and enhancing the value of our portfolio. The Company is managed by a team of experienced geologists and investment bankers, with a track-record of successful capital markets achievements.
AIS owns 100% of the 28 sq km Fosterville-Toolleen Gold Project located 12 km from Kirkland Lake's Fosterville gold mine (subject to completion of certain exploration expenditures), a 60% interest in the 58 sq km New South Wales Yalgogrin Gold Project (with the right to acquire 100%), and 100% interest in the 167 sq km Kingston Gold Project in Victoria Australia near Stawell
.